I listed new scrunchies.
Let me share one of the listings.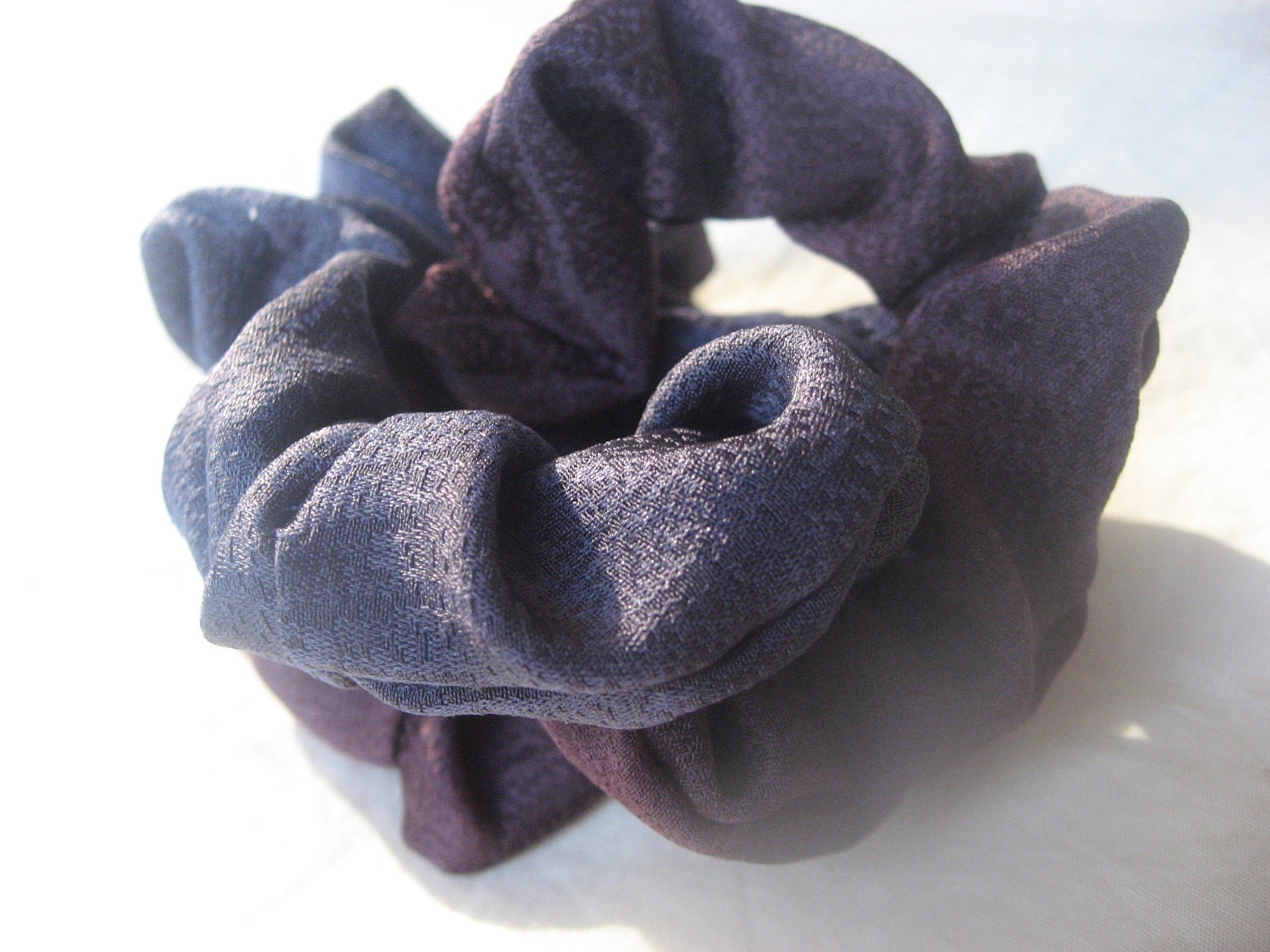 This is combo scrunchy. It is constructed from two rings. Just like this ;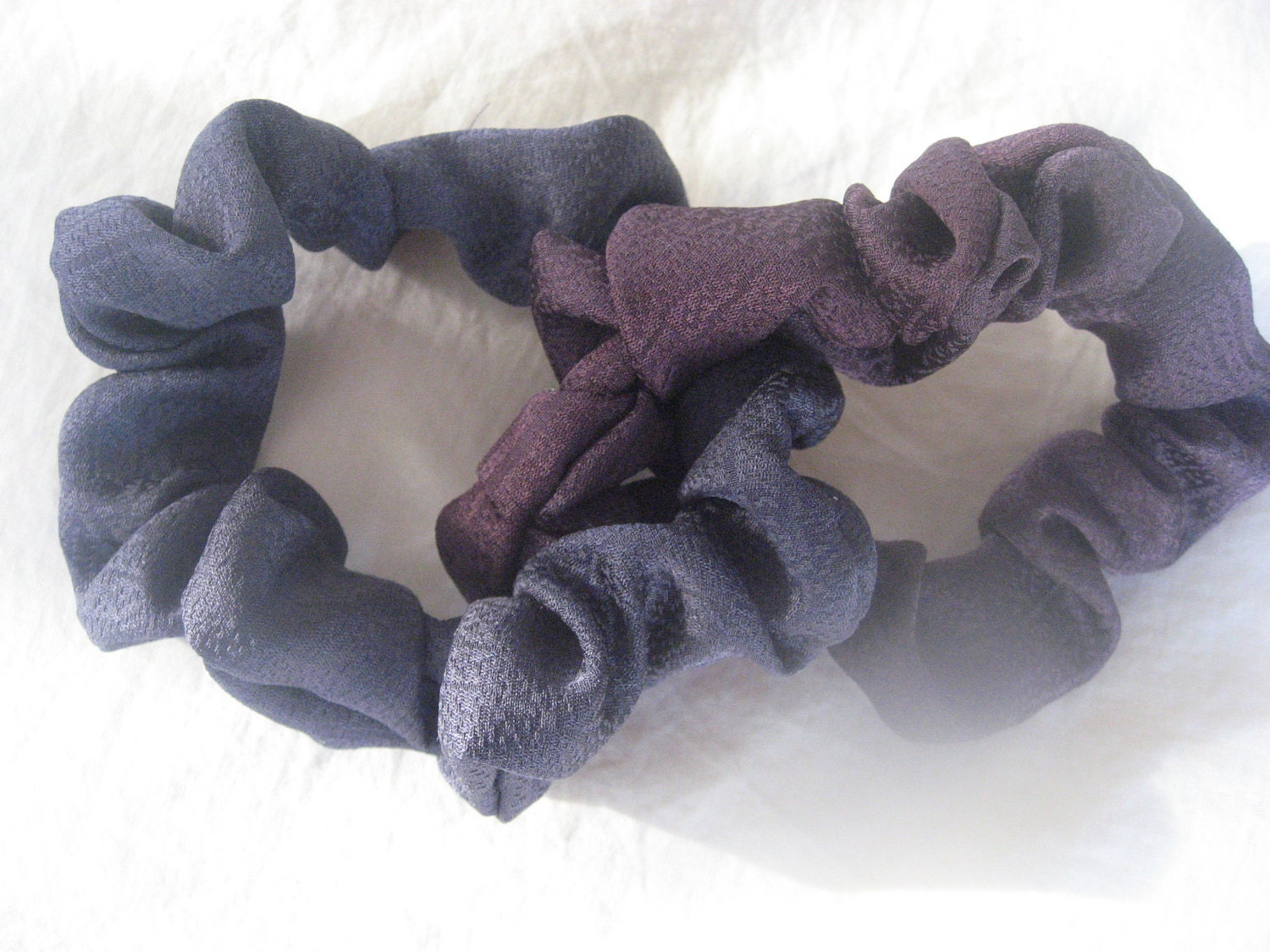 I am listing another combo scrunchy.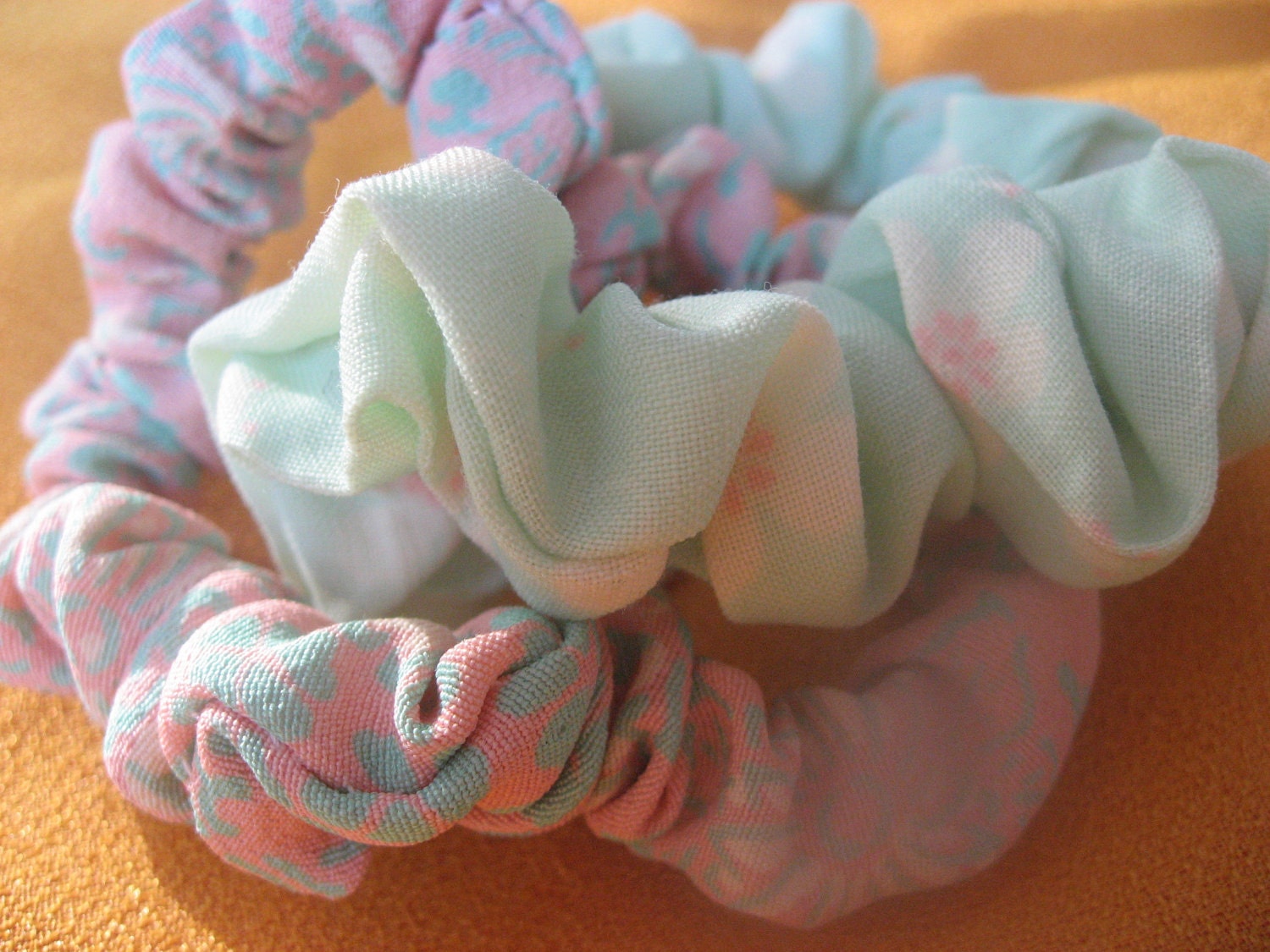 I like both of them. As my hair dark, light colour might be nice on my hair. But I like dark color too for usual use.
-Natsu