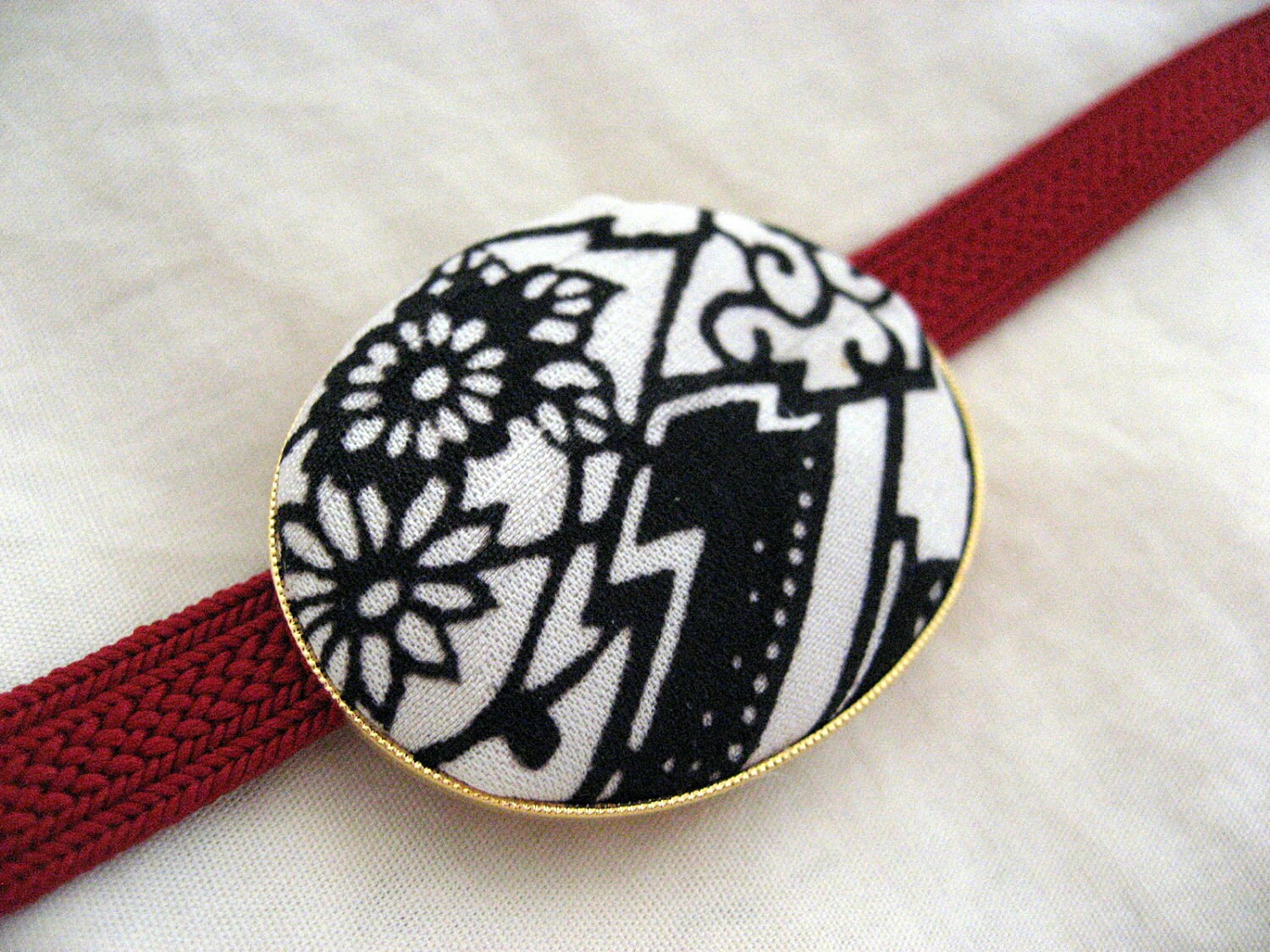 I made an Obidome from my favorite Kimono fabric. Obidome is a charm like a brooch, which is used on Obi sash threading Obijime cord.
You can use this charm as a pendant top by threading chain through the loops on the back.
This listing comes only Obidome charm, not including any obijime codes nor any pendant chains.
Sanbu-himo type of Obijime would be suitable for this Obidome..
The Kimono fabric was rest of my mom in law's custom made Kimono.Very lovely flowers and obstruct patterns dyed by black dye on white Rinzu (pattern woven surface) fabric.The dyeing pattern is just like Kirie Cutting Works.It looks very classic.
I wish you love my Obidome. I am sure this Obidome brooch will enjoy your Kimono life.
Arigatou!