Tuesday, 29 January 2013
0 comments
Labels: Etsy, Needlework
Posted by

Natsu
at 22:37

Wednesday, 16 January 2013
Making Geta covers. They are called Tsumakawa (Tsumagawa) or Mukougake. To protect your foot on Geta from rain, snow and freezing air.
Aya-san from
Aya's kawaii mono ya san tried my Geta covers last holiday season. I hope you can see her lovely Kimono style her FB time line.

The Bambi fur is now sold out and I am now making new fur Tumakawa.
Wishing you like them too.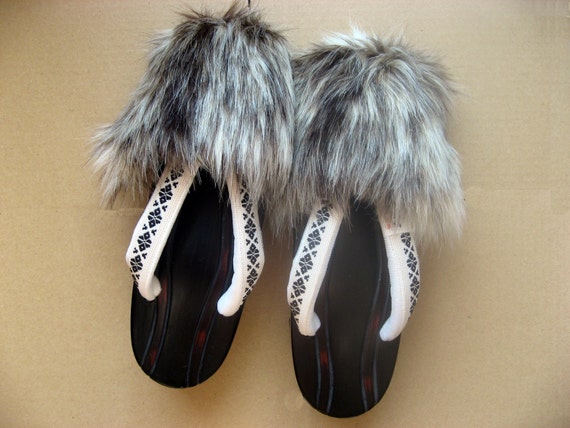 -Natsu


0 comments
Labels: Etsy, Needlework, Product Info
Posted by

Natsu
at 19:36